Product Description
XC-10 Alblum Making Machine

Application:
This Wedding Album Maker all in one suitable for making photo book, PVC sheet, album & calendar, bible magazine, menu, etc.
Feature: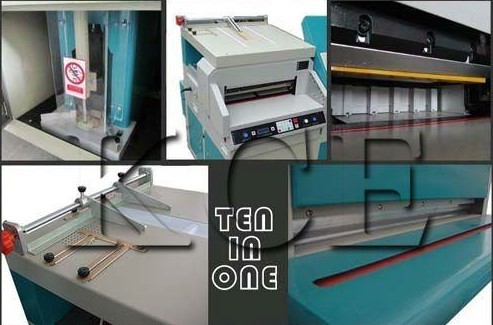 1.All in one album maker, newest design for flush mount album, has more than 10 functions in one machine which are Creasing, Trimming, Hot flattening, Cold flattening, CNC cutting, Round corner cutting, Hard cover making, Cover edge cutting, Groove pressing, etc.
2.Delicate design wich small occupation which can save many shipping cost;
3.Simple opperation, combined with electric and phuenamic design;
4.The creactive design of hard cover making can help to solve many problems of our customers in making cover;
5.It combines several equiments into one machine;
6.The CNC Cutter adopt the CNC blade and IR program which can cut very Accurately;
7.The aluminium alloy creasing blade can crease the delicated line and will not damage the surface of the pictures;
8.With design of both cold and hot flattening, grooving heating and adjustable creasing width.
Technical parameter:
Functions

Creasing, trimming, Hot & Cold flattening,

CNC cutting, Round corner cutting,

Hard cover making, Cover corner cutting,

Cover edge packaging, Groove pressing, etc.

Creasing width

530mm

Paper weight range

400~500g

Binding width

530mm

Binding thickness

5cm

Pressing area

550*400mm

Pressing height

20cm

Heating temperature range

50~60 °C

Cutting paper width

460mm

Cutting paper thickness

4cm

Cutting precision

<0.1mm(infrared ray line up)

Max cover size

18 Inch

Voltage

220v

Power

1200w

Package size

1480*1140*1400 mm

Package

Package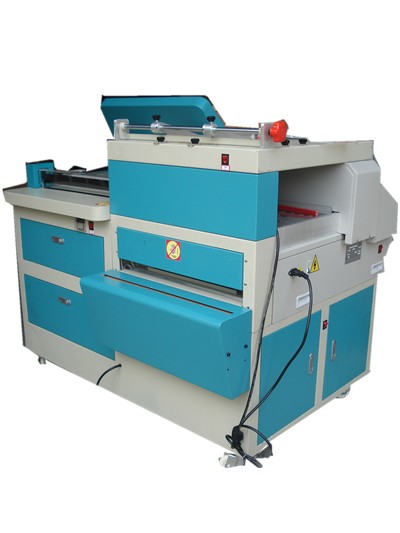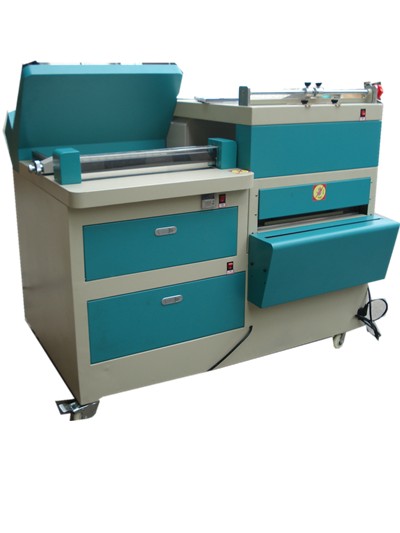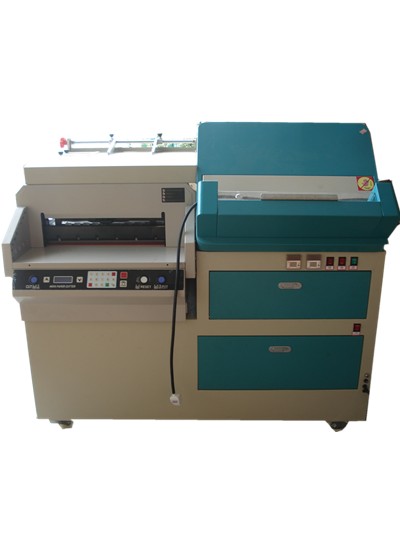 3.Simple opperation, combined with electric and phuenamic design;