The production line consists of a flute laminating machine and a fully automatic pile turning machine. The high speed flute laminating machine is suitable for the stick of paper and corrugated board. The motion control system is perfectly integrated with the servo correction system. Using the relative position of multiple sets of photoelectric induction paper, the servo motor on both sides of the control paper is independently compensated, and the position of the bottom paper is tracked by the paper. Make the paper and the bottom paper accurately positioned. The machine is easy to operate and simply input the size of the paper, the machine will be adjusted by itself.
The fully automatic turning machine can complete the paper stacking, saving manpower and space, and solving the problem of bending deformation after the paper is attached.
Automatic High Speed Flute Laminator With Auto Rolling-over Machine
Max.speed: 12000sheet/hour
| | | |
| --- | --- | --- |
| Model | ZGFM-1450 | ZGFM-1650 |
| Max size | 1450*1450mm | 1650*1650mm |
| Min size | 450*450mm | 450*450mm |
| Applicable paper | 150-800g/m2 | 150-800g/m2 |
| Bottom paper | A-F corrugated board, ≤10mm | A-F corrugated board, ≤10mm |
| Speed | 150m/min | 150m/min |
| Sticker accuracy | ±1.5mm | ±1.5mm |
| Power | 33Kw | 38kw |
| Machine dimension | 22500*2200*2850mm | 22500*2300*2850mm |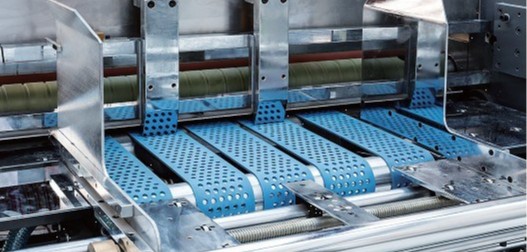 Use imported Servo motor electric controlling system, with Japan NITTA suction belt to make suction power inverter, and belt cleaned by water roller, Patented technology to ensure corrugate and cardboard goes out smoothly and simple operation.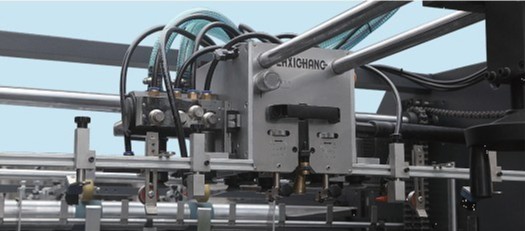 TOP SHEET FEEDING MECHANISM:
Equipped with high speed auto dedicated feeder, both paper lifting and feeding nozzle can freely adjust angle to the paper, to ensure that whether thick or thin paper can be delivered rapidly and smoothly.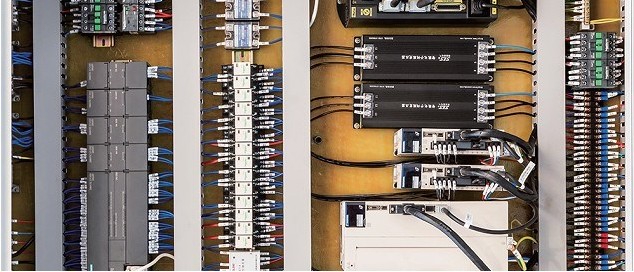 Designed in the accordance with European CE requirement, ensure machine stability, high efficiency and low failure. Using man-machine interface and PLC combination, display all the information, such as warning, error detect, failures, and operating speed, etc on the screen at a glance.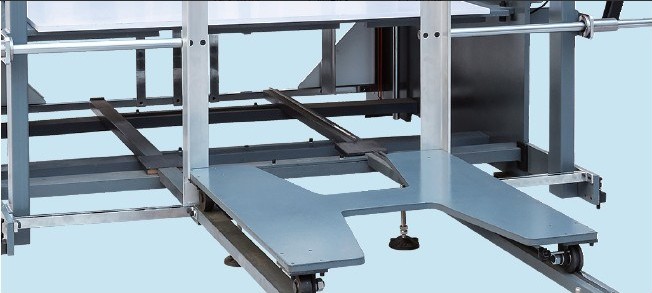 Pre-stack pile of paper under the condition of non-stop, improve efficiency. The special design of the pre stack paper frame, save time and effort.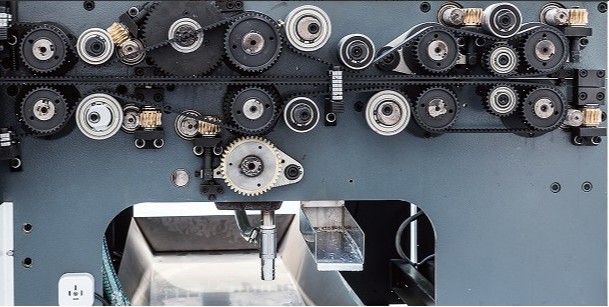 With imported double teeth belt drive and Switzerland ROSTA tension device ensure the drive accurate, stable and low noisy.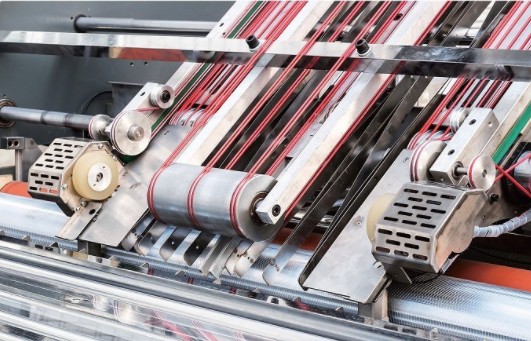 The use of multiple sets of photoelectric sensor at bottom sheets relative position, control top sheets on both sides of the servo motor to do independent compensation action, so that accurate positioning of top paper and the bottom paper.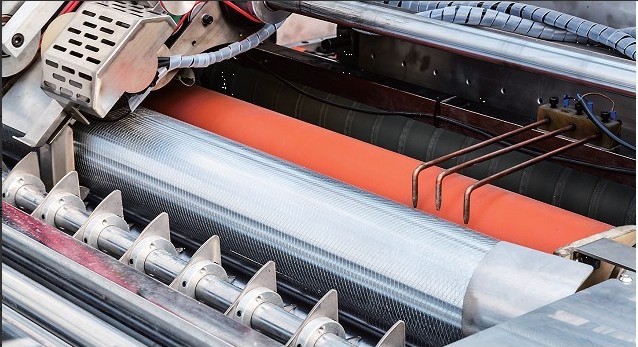 Stainless steel roller,never rust, after narrowly grinding, guaranteed the minimum amountglue coated evenly. Down roller be cleaned by water roller.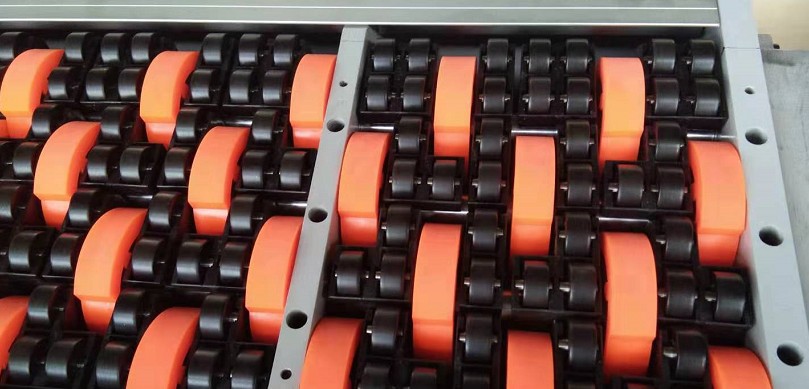 LEADING EDGE FEEDING SYSTEM(OPTION)
This system is for option,more suitable for large size and thick bottom sheets.