Product Description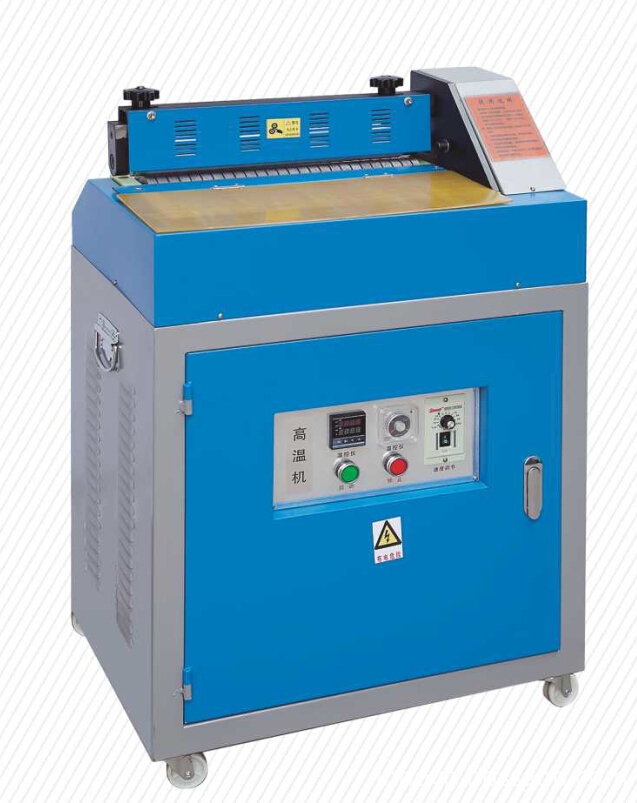 1, structure: power, electric and mechanical transmission system.
A. power for 1/8 HP ac motor, the gear box to slow down, the governor speed then through two groups of chain,
Gear two slow down, make the roller drive to ten different glue. B. electric heating system layout of advanced and reasonable unit heater respectively store plastic barrels, the roller after electrify swiftly to solid electric melting glue liquefaction, the temperature by resistance temperature probe sensor, then respectively to transmit signals to the thermostat, control the temperature of the glue tank and the roller. C, cut off the circuit malfunction KCD will instantly, roll wheel, chain wheel gear train structure is compact, reliable, convenient adjustment and simple. Touch the red stop switch to stop the operation of the mechanical transmission and protect the safety device.
2, the performance characteristics:
Suitable for the thickness of 0.5 mm above planar laminating adhesive, such as shoes, luggage, stationery, glasses boxes, cardboard boxes, class, and sports equipment, etc. A. innovative design: on the wheel, floating up and down and pressure adjustment, the rugged material, low before the soft and hard after all can glue. B, special design: the roller can do dot, strip and reticular gluing operation. C, the gauge design: the glue tank in rubber teflon treatment is simple, with melt temperature, adjust effectively prevent carbonization of hot melt adhesive. The machine also can adopt inverter control motor speed can be stepless adjustment, give you a patented, through the CE certification of similar many varieties and reliable choice of product.
Model RJS400
The motor power 90w
Degree of electric power 1600w
The biggest glue width 300mm
speed 0 ~ 200 v/min
Operating temperature ∝ 150 ~ 200
Overall dimensions 500 x400x910mm
Plastic bucket capacity 3 l
The largest use consistency 20000 CPS
Thickness of work piece 0.7 ~ 6 mm
The weight of the machine 74