Product Description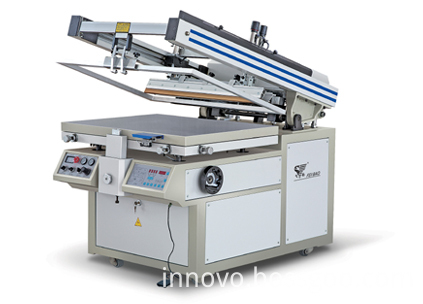 A1 Performance and Features
1. Servo motor to control printing itinerary, little variance, suitable for high viscosity ink.
2. Immediately away from screen frame and to assure scraper left and right end synchronous,
higher precision with same screen.
3. Screen frame pneumatic lock-up, efficiently and precisely
4. Security guard devices equipped, user friendly
5. Top-quality aluminum ramps arm
A2 Performance and Features

1. High-precision dual guide rack with [MEGADYN" belt, frequency converter driven printing,
good precision and stability.
2. Four cylinders motorized to achieve even pressure with clear frame line
3. The scraper deice move down-up, functioned with speedy adjustment to assure printing quality
4. Top quality aluminum ramps arm
5. Comparatively economical thanA1 Series.