Product Description
RXJ-1600 Vacuum single face corrugated board making machine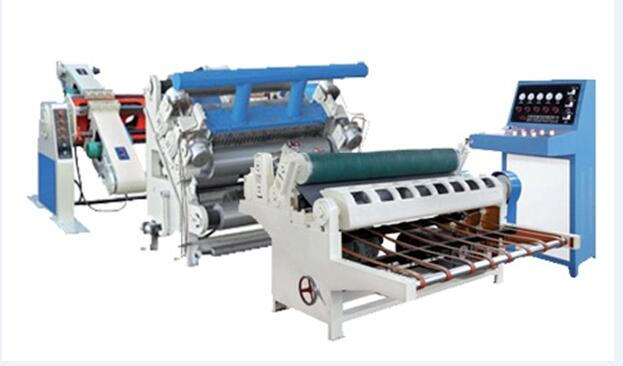 1.Vacuum single face corrugated board making machine
Diameter of corrugated roller:diameter 280mm

Material of corrugated roller:48CrMo High quality steel with high
temperature heat treatment .
Wall thickness of corrugated roller:50mm
Material of pressure roller: NO.45 steel with high temperature heat treatment.
Wall thickness of pressure roller:40mm
Paper guide type:Vacuum absorption
Corrugated roller, pressure roller and rubber roller adopt Pneumatic control.
Bearing of corrugated roller and pressure roller are WGB bearing, adopt the grease lubrication with high temperature resistance
Part of feeding glue adopts automatic cycle feeding glue. On the roller surface after mesh nicking and chrome plating. Corrugated roller is processed by precision grinder.
Technical parameters: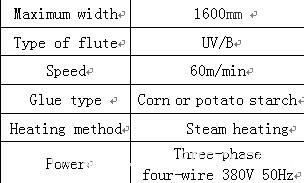 2.Mechanical non axis paper frame
Lifting, clamping, loosening, moving and centring of Paper frame are all controlled by electric. Fast feeding paper and flexible rotation, tension control by manual brake, top with the cone top.
Technical parameters: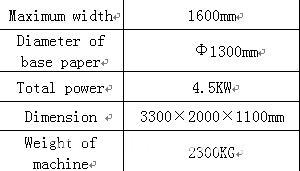 3.Computer rotary cutting machine
Cutting size:300-1800mm
Cutting precision: Plus or minus 1mm with speed constant
This machine adopts PLC control, frequency control, touch screen control board to desired length, synchronous belt drive has advantages of high precision and low noise etc.
Technical parameters: