Product Description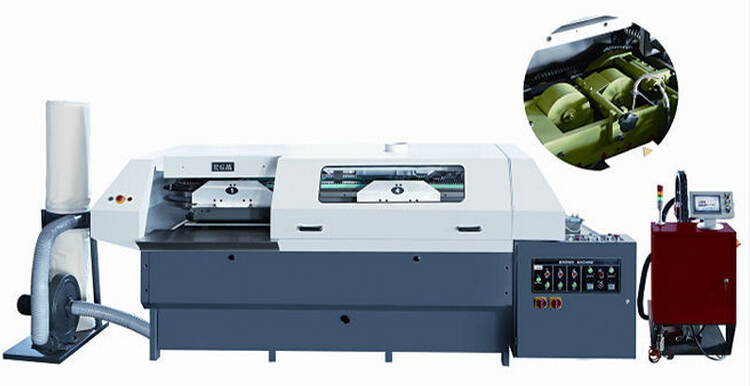 PUR (Paly Urethane Reactive, hereinafter referred to as PUR) is composed of a great number of prepolymers of polyurethane with active gene groups at the tail ends, and is a novel hot smelt adhesive which is rigid and flexible. It can generate irreversible cross-linking reaction after encountering with moisture in air to form an especially firm adhesive layer with paper. It does not generate any reaction with printing ink and solvent, and has excellent ageing resistance. Because of its excellent binding adaptability, it has a lot of absolute advantages compared with commonly-used hot smelt adhesive (EVA hot smelt adhesive and PVA latex), and is an ivory (milk white) thermoplastic adhesive material with extremely high strength, excellent drawing degree, cold resistance (-40°C) and heat resistance (120°C) after dried. The appearance of the book after bound can be stretched flatly, which is convenient for reading, and the book looks more elegant and noble.

OUR paly urethane reactive disc type main machine is provided with 32-bit ARM7 series single-chip microcomputer (CPU) for temperature and variable-frequency motor program control, characterized by complete protection function, accurate and stable control, input by touching keys, 5.7inch color liquid-crystal interface with Chinese graphs and friendly operation interface.
1.Precise metering pump for adhesive pumping, independent pressure control system, and standard two-way adhesive pipe for output.
2.Setting for multi-stage temperature/motor speed curves.
3.Alarms for temperature upper and lower limits and damage of temperature sensor and heater.
4.Blocking protection of motor/pump, adhesive level detection and alarm, intelligent fault, positioning and alarm.

Note: Packaging Specification of Adhesive: 2.5 gallon, 5 gallon and 55 gallon for option.

1.Because the book can be flattened to read, the cost of adhesive on book spines (0.1-0.3mm) can be effectively controlled, thereby realizing the high-quality binding of extensibility and win-win.
2.The environment suitability is strong, it does not have any quality problem at high temperature of 80°C and low temperature of -40°C, its suitability to extreme hot and cold environments is far superior to other types of hot smelt adhesives, avoiding the troubles arose from in processing of printing enterprises.
3.The spine is square and flat, and has wide suitability for materials. It still has high adhesion to high gram (150-250g/M2) coating paper, short-fiber regeneration paper, reverse fiber papers, avoids the problems of degumming and page loosing, and the appearance of bound books is flat.
4.The cut edges of book block is smooth, it has no trapezoid, has pliable PUR adhesive layer. The cut edges is smooth and flat in cutting, free from trapezoid, breakage, holes, and the edges of cover cuts are smooth without burrs.
5.PUR with extremely strong solvent resistance is the only one binding material which resists solvent and grease, and the adhesive layer is firm. It does not generate any affect as the dry setting PUR adhesive layer is penetrated into the solvent and greases, such as ketone, acetovanillone, alcohol, gasoline, paraffine.
6.When it is used for hardcover, it can save the cost, has excellent rounding performance and circular arc that is difficult to deform. The book block is coated with PUR for adhesion, and then is subjected to rounding and backing, thereby obtaining the beautiful round spine book back. PUR adhesive layer and the book block are dried in a state of round, and therefore, the permanence of round book back is maximized.
7.Covered PUR bound books are easier to be recycled than books bound with EVA thermal smelt adhesive, it is an eco-friendly production process, and maximizes the environment protection.

Technical Parameter
Binding size

Max:450*320mm
Min:150*105mm

Binding thickness

2-50mm

Binding speed

Max:2000Books/Hours

Power required

12Kw

Weight

2100Kg

Dimensions

3100*1300*1250mm