Product Description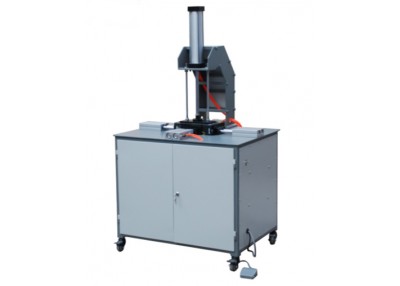 A. Product introduction:
Our company according to the customer demand is now developed a small box pressure bubble machine, in view of the paste machine carton forming, the joint surface have bubbles, contract, fold, deformation, professional pressure flat correction, the traditional way is to use artificial blow, wipe the method, the waste of human resources, low efficiency and ensure the precision of the problem. After this machine not only ensure the high-grade box after the force is full of good character and high accuracy, and reduce the human resources (can save scart carton workers 3-4 name, this machine price cheap, wide range of USES), do big size box is more obvious advantage.
B. Suitable for:
Widely used in jewelry box, mobile phone boxes and other heaven and earth cover box packing class.
Three. Advantage:
1, forming adhesive speed, forming stable quality;
2, molding products without air put, will not cause the user site waste;
3, simple structure, convenient operation, general workers can fast the overhand production;
4 high efficiency and saves time and effort, as the general manual adhesive forming speed several times;
5, the machine can be configured line a lot of fast production, also can be single production itself.

C.Machine detail parameters:
| | |
| --- | --- |
| Machine type | ZX-680 gift pressure foam machine |
| Scope of application | Jewelry box, mobile phone box |
| Outline dimensions | 800*600*1450mm |
| Machine weight | 85KG |
| Supply voltage | AC220V/50-60HZ |
| The use of air pressure | 0.5-0.8Mpa |
| Maximum particle size | 250*200*60mm |
| Minimum size | 60*60*10mm |
| Recommended maximum size | 200*150*50mm |
| Under the pressure of cylinder pressure | 160-200KG |
| On the top of cylinder pressure | 40-60KG |
| Four cylinder pressure | 120-140KG |
Company Information
Our company is a global business enterprise engaged in the manufacture, marketing, research and development of machinery. Our company also provides import and export operations and technical training.
We are a professional company which manufactures and sells printing machines and office equipment. Our high quality products and perfect service have enjoyed a high reputation in the industry. Moreover, they sell well all over the world.
Our products include all kinds of offset machines, cutting machines, binding machines, bill printing machines, digital stencil duplicator machines, digital print machines, spray printing machines, print finishing machines and other kinds of printing, packing, advertisement and office equipment.
We sincerely hope to establish business relationships and cooperate with you.
Welcome your inquiry to us. We will reply you at the first time as we can.
*With 10 years' Experience
*Having ISO 9001-Certified Factory
*Strong R&D capability
*High Quality Guaranteed
*First Class Service And Best Prices