Product Description
Digital A3 creasing and perforating machine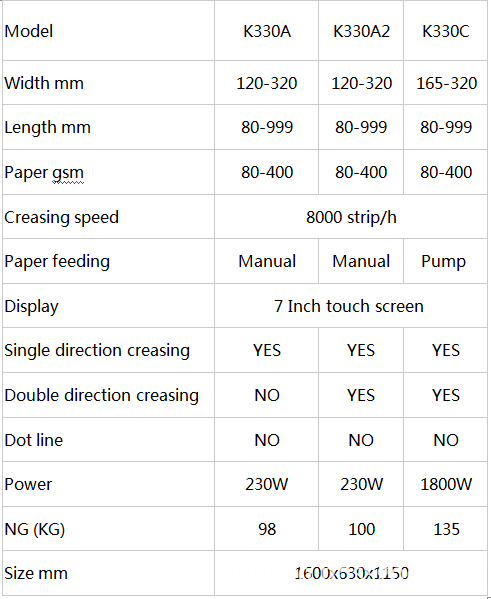 Features:
7 inch big LCD touch screen with pictures and numbers; paper thickness read out
Creasing, dot line creasing, half-cutting pressure adjustable patent
Double direction creasing complete at once patent
Creasing mould automatic identification; Paper jam, paper out, roll jam alarming
10 sets database of common creasing, cutting, dot line creasing; custom data saving.
Air switch, electricity leaking protection, protective cover meets CE requirements
Scalable extended paper desktop, paper desktop height adjustable.
0.1mm high precision drive motor; suit for different papers; fine-tuning technology.