Product Description
ZXC-720C vinyl plotter (New)
Detailed Product Description
vinyl plotter
Especially Deigned
Manufactured
Higher level
colors available
vinyl plotter SPEC FORM: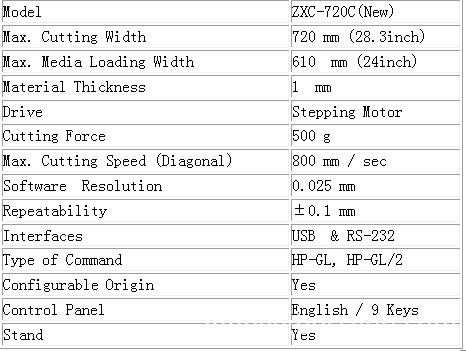 Other Description:Vinyl Cutter (Cutting Plotter)
1cutting plotter adopts the control system with totally independent intellectual
property, totally solve the problem of the cutting length of the traditional cutting plotter is
limited by the byte, making the cutting length of the machine to reach over 100m.
2The strait line engine control pen totally solves the problem of the traditional ones easy to be destroyed and largely enlarge the cutting precision. The driver can making the use
more convenient and use the international famous engraving software to output engrave.