Product Description
ZXW-1500 bender has achieved one key operation from bending, cutting to the finished product, with humanized shortcut setup, it could make all kinds of little holes and small round holes perfectly, esp. for bending small angles and small circulars in doll shapes. Without making straight lines, bending effect is very vivid, little manual amendment, high accuracy, and fast speed.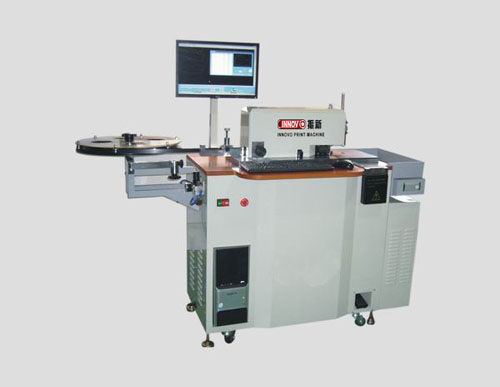 Specification;
ZXW-1500 has powerful controlling system, with strong compatibility and fast data handling .3 document forms are available: DXF, NC, PLT.
It contains:
① strong graphic recognition function: automatically deal with repeat lines and bad connection point.
② Analog function: automatically examine the imitate bending effect of bended shapes.
③ Continuous processing mode: process one or some shapes at one time.
④ Memory function: save the processed shape, no need to edit next time and reduce operation time.
⑤ Partly modify and edit function: users can edit and modify according to the real shape ,and achieve in software interface, without guiding into CAD .
⑥ User-defined speed control: users can achieve different speed control according to different lines, cut down processing time and reduce production cost.
Full-function data base. (Different database set according to different blades).
ZXW-1500 computerized bender has adjustable olecranon, flat cutting, and automatic bridge site, etc. Double cutting design is applied to automatic bridge site, no blade changing, with backup device. It features anti-vibration and low noise. All blades are made of imported and special steel. After repeated fatigue tests, it proves very high toughness and strength, greatly improve the overall performance of the equipment.
ZXW-1500 computerized bender adopts imported servo motor to ensure the variable and accurate feeding. High precision, fast speed, adjustable limit structure on the uneven thickness of the blade can be component. Using different synchronous wheel drive in the bending unit, good shock absorption, high repetition accuracy, solves the bending precision problem caused by uneven thickness fundamentally.
From the spirit of harmonious design, visual effects and feel good, ZXW-1500 is a common model, with generous outlook and double-plate design. It is suitable for both positive-negative blade and tall-short blade without any need of changing bending mold, direct processing, which is affordable and cost-effective.
Suitable ranges: Doll, cartoon, carton, labels, stickers, electronic board, etc.
Suitable thickness: 1PT 0.45mm, 1.5PT 0.53mm, 2PT 0.71mm
Suitable height: 7~24
Technical parameters:

90° Min.R

1

180° Max.R

1.5

Max bending R

200

Max bending angle

130°

Min 90° bending size

2

Min shearing size of the head

1

Min shearing size of the tail

0.5mm

Feeding accuracy

±0.02mm

Bending flatness

±0.3

Bridge site size

Width:6mm; Length adjustable

Available document forms

DXF. NC. PLT

Equipment size

1700*1100*800mm
Sample: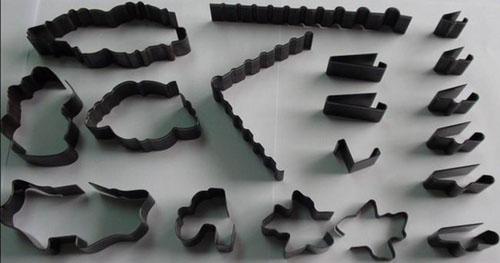 Company profile:
Our company is a global business enterprise engaged in the manufacture, marketing, research and development of machinery. Our company also provides import and export operations and technical training.
We are a professional company which manufactures and sells printing machines and office equipment. Our high quality products and perfect service have enjoyed a high reputation in the industry. Moreover, they sell well all over the world.
Our products include all kinds of offset machines, cutting machines, binding machines, bill printing machines, digital stencil duplicator machines, digital print machines, spray printing machines, print finishing machines and other kinds of printing, packing, advertisement and office equipment.