Product Description
ZXWJ-1100/1300 automatic spot UV coating machine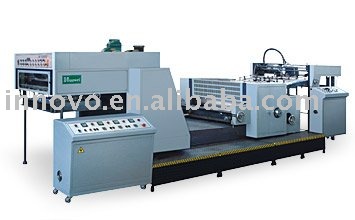 Specifications
1100/1300 U.V SPOT COATING MACHINE:
1.Accurate spot coating registration for eye-catching effect.
2. Suitable for stick carton,
Model ZXWJ-1100/1300 U.V. Spot Coating Machine, combine offset printing machine and coating machine structure, adopt according to the teeth of bites the paper carry, it is for both spot coating and full sheet coating.
Products characteristic.
1.Accurate spot coating registration for eye-catching effect.
2. Suitable for stick carton, convenient for gumming up.
3. Easy change over for different stock thickness (80-600gsm)
4.Ergonomic design and user-friendly operation.
5. Robust construction and space saving (only 16m2).High productivity (4500 sheet/hr.) and low power consumption (only 40kw).
6. Equipped with large impression cylinder (φ445mm) for fine coating.
Function Explain
1.STREAM FEEDER
-Suction head with maintenance free vacuum suction system requires no lubricant or oil it is non-abrasive design. Simple bearing and rotary valve control it. Fit for adjusting the relative position of wind-head and the paper pile.
-Accurate front and side guide registration with micro adjustment required. Facilitate local polishing.
-Equipped with double sheet controller and up-and -down-device for paper stacking table.
2. MULTI-FUNCTION COATING MECHANISM
-Gripper chain delivery system for stable transferring of paper.
-Automatic cylinder on /off via pneumatic control.
-Convenient plate cylinder positioning for fast nylon plate changes.
-Suitable for both flexo plate and rubber blanket as coating media.
-Precisely constructed with four roller coating heads for spot and full-sheet coating.
3.HOT AIR DYING FOR WATER-BASE
4.UV CURING UNIT Composed OF UV light tube reflector awning, electric control, and cooling and exhausting device.
-Installed with automatic temperature controller, a safety device for emergency cut off in super-temperature error.
-Equipped with full lamp/half lamp feature linked to the smearing process. Full light for normal status. Automatically turn to half-lit when paper feed breaks down or double-paper occurs or emergence stoppage happens.
5. AUTOMTIC DELIVERY UNIT
-Automatic gripper chain delivery for smooth paper transfer with its low noise feeding, upper and lower pressing track design.
-Equipped with cooling and exhausting system for safety operation.
-Using with cooling suction device to keep the paper stable, the suction decuple counteracts during problems associated with light-weight paper coating.
Technical Variables
| | | |
| --- | --- | --- |
| Model | ZXWJ-1100 | ZXWJ-1300 |
| Max. Paper Size | 787×1092mm | 920×1280mm |
| Min. Paper Size | 365×500mm | 450×650mm |
| Max. Coating Machine | 779×1090mm | 910×1280mm |
| Paper Thickness | 80-450g/m2 | 80-450g/m2 |
| Machine Speed | 4000sheet/hour | 4000sheet/hour |
| Total Weight | 6500kg | 7250kg |
| Total Power | 40.48kw | 44.38kw |
| Dimension | 8656×3485×1955mm | 8100×2880×1920mm |
More Details photoes
1.Feeder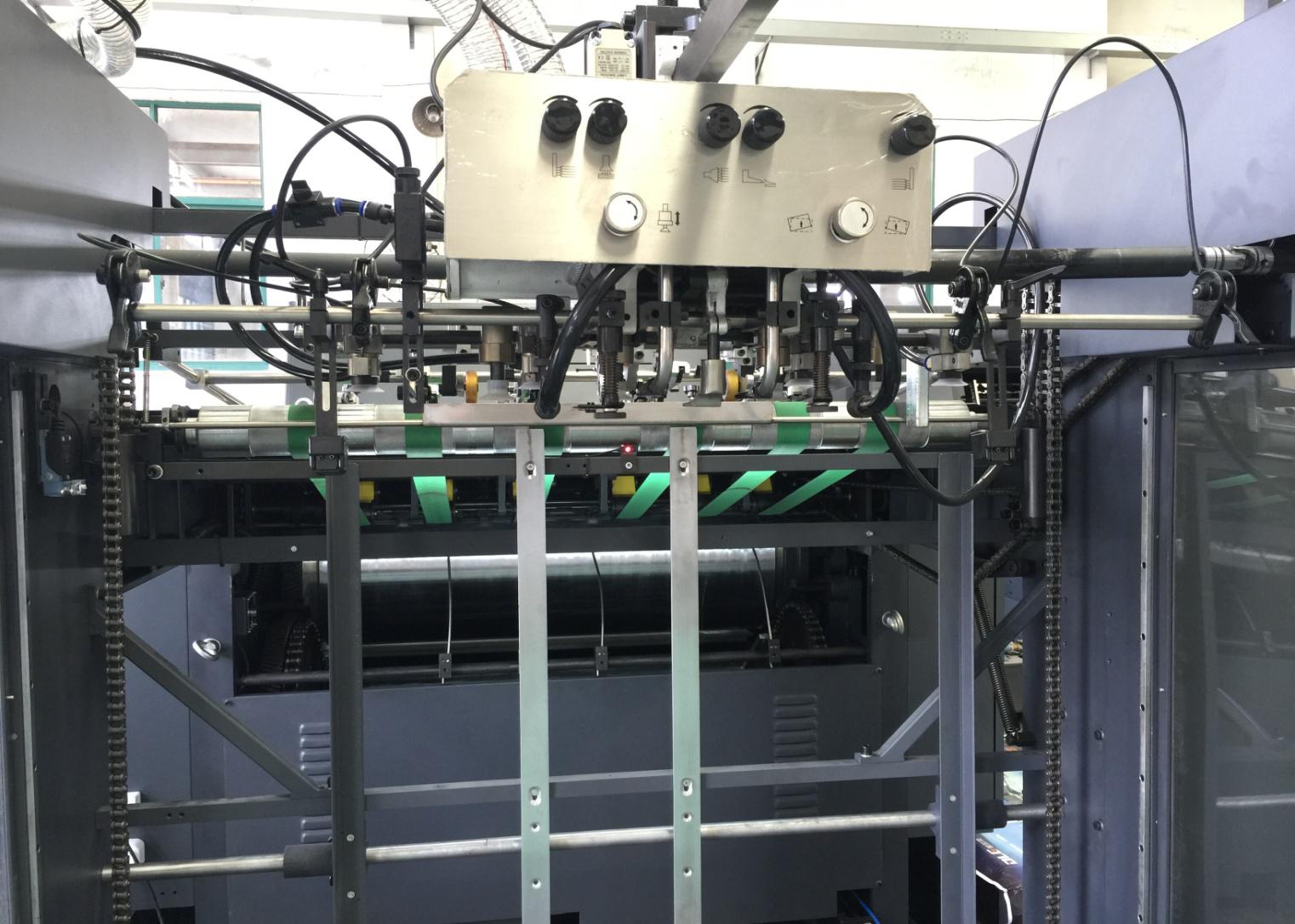 2.Conveying bridge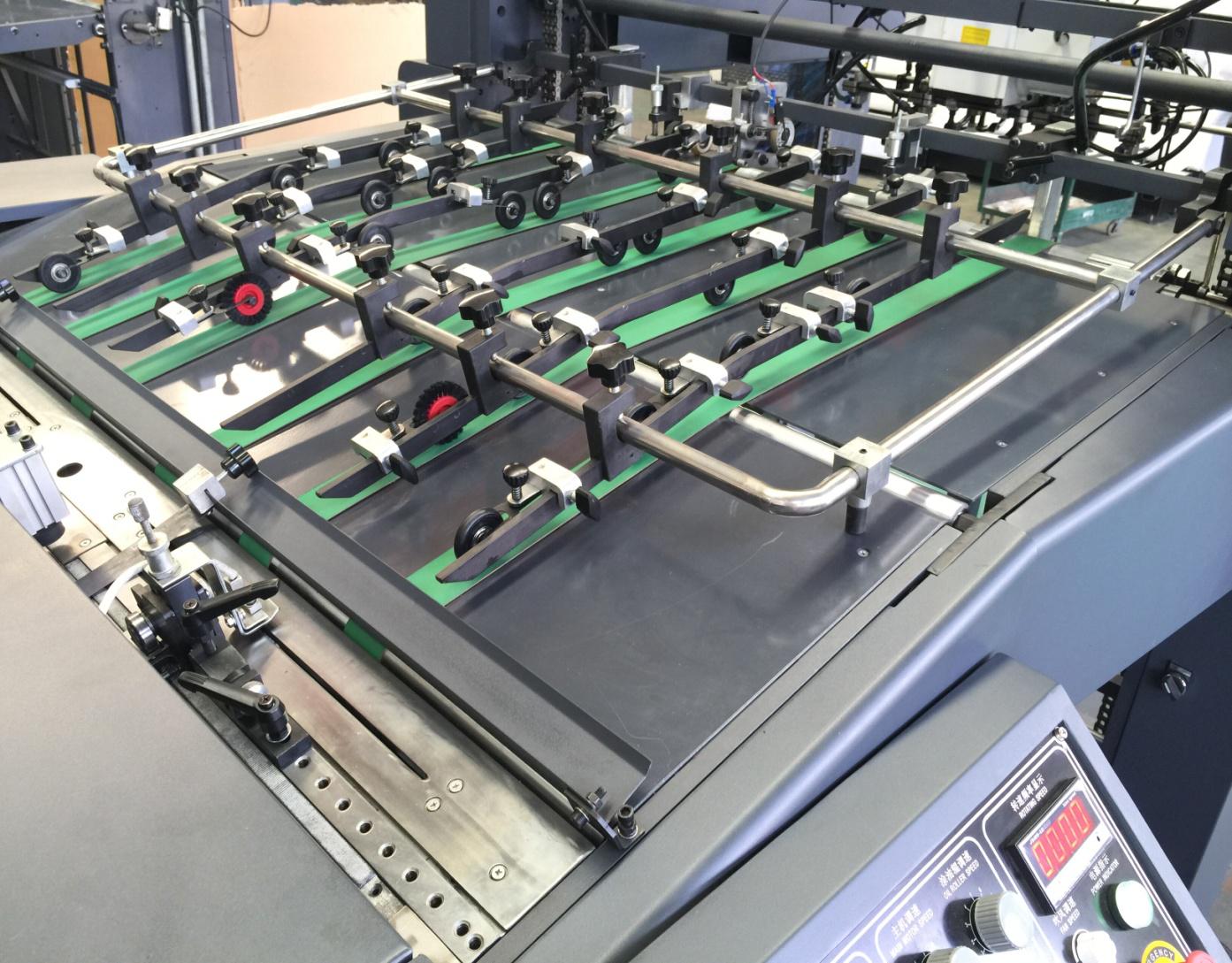 3.Coating Register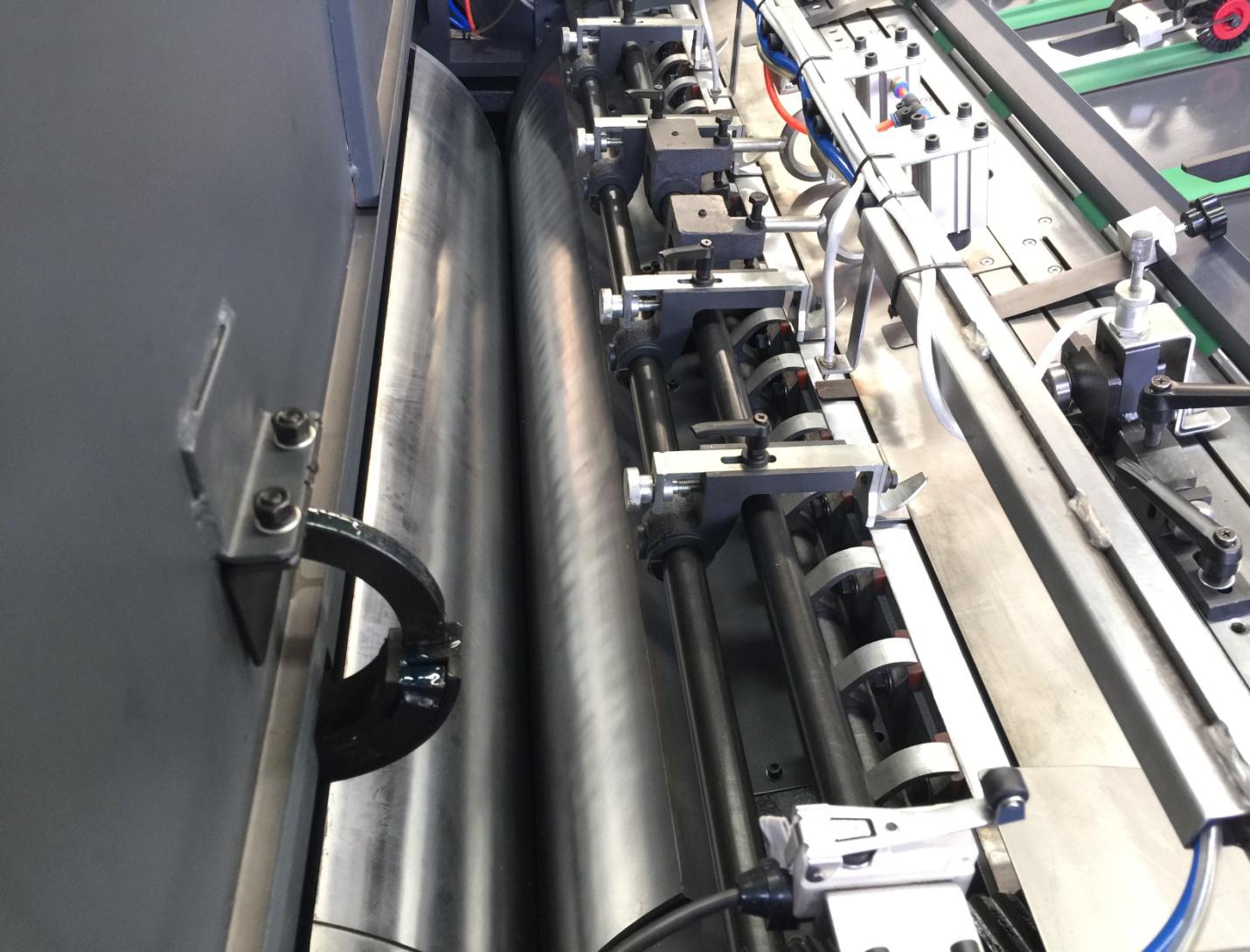 4.Vaccum pump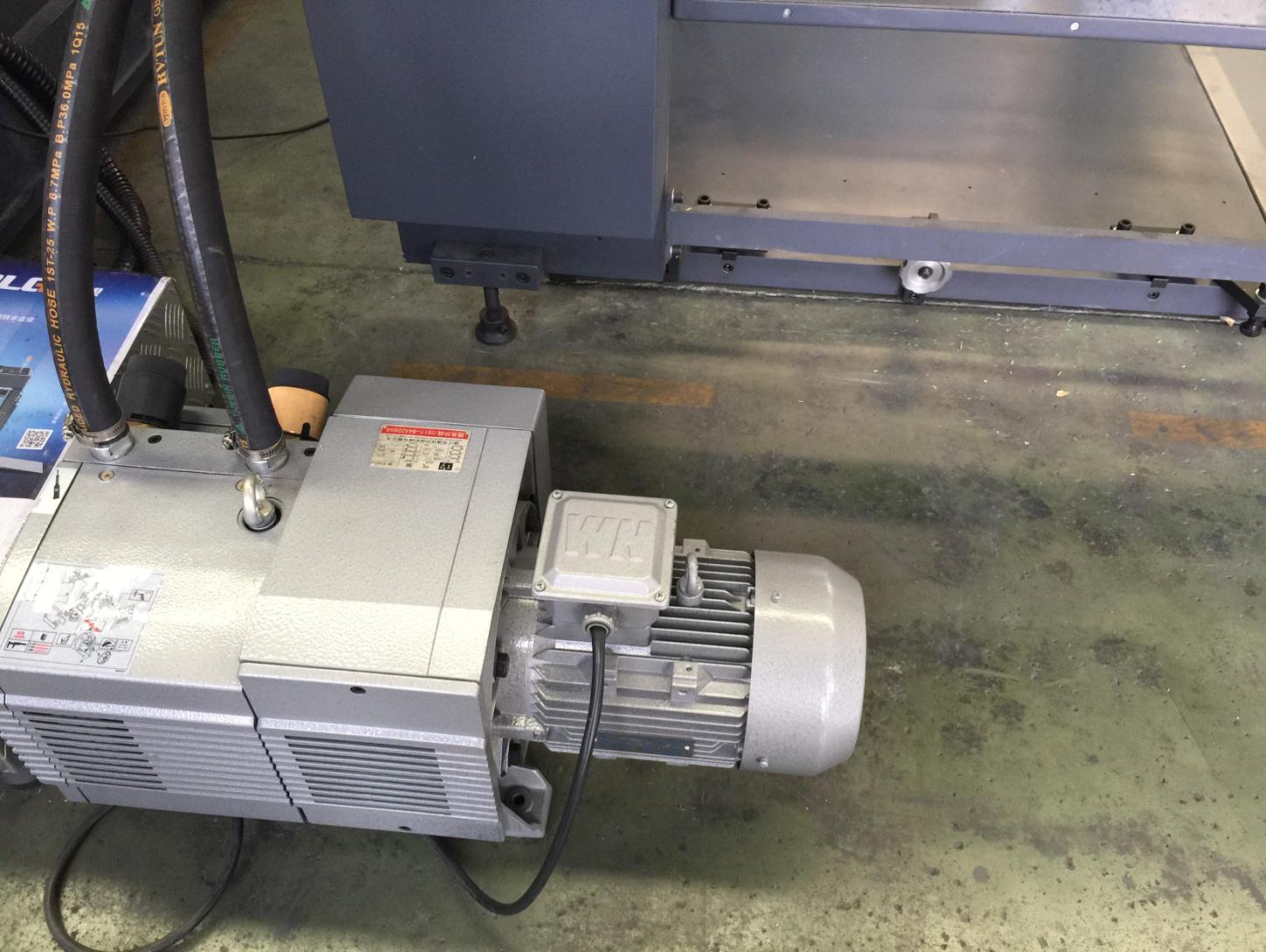 5.Auto lubrication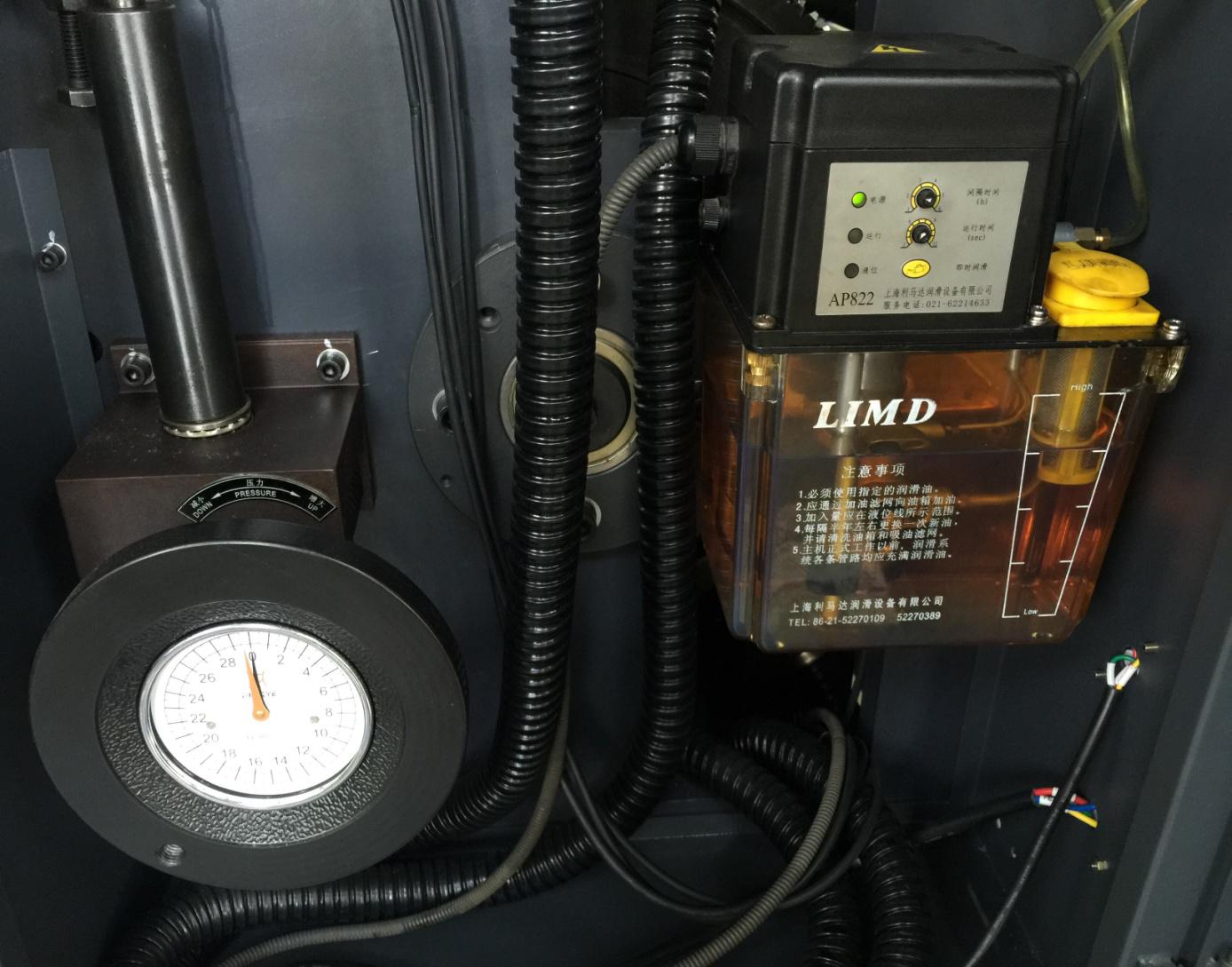 6.UV Curing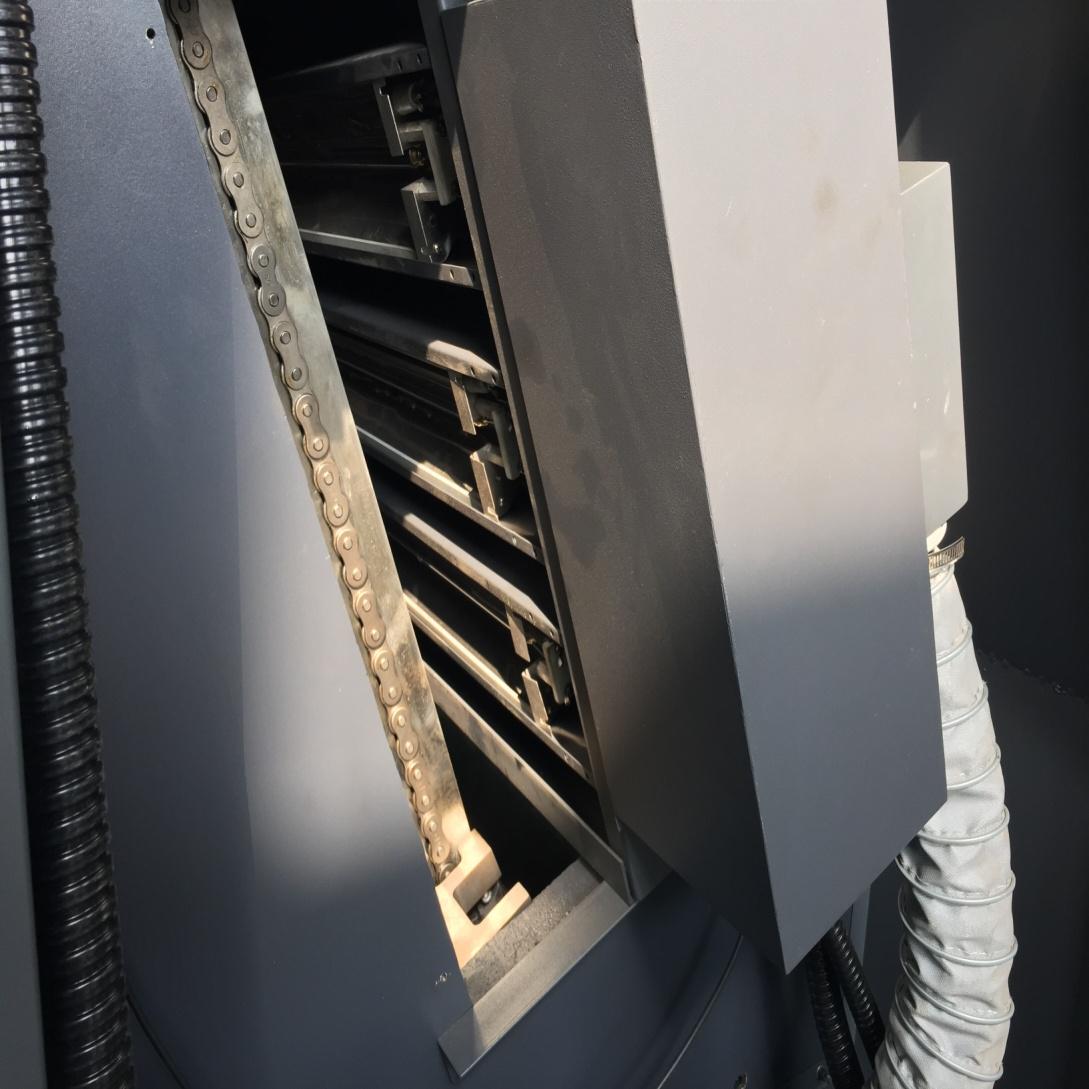 7.UV Exhausting Fan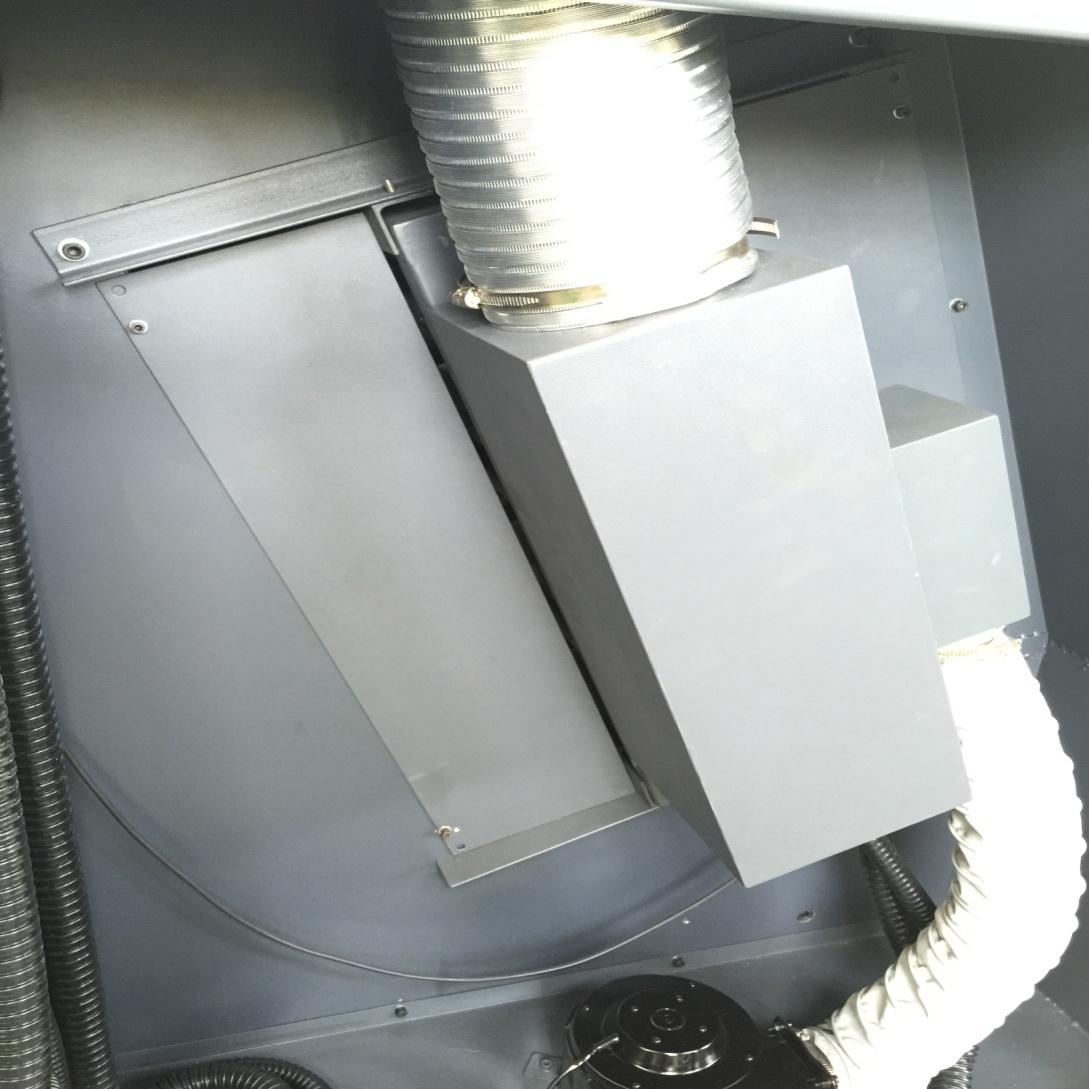 8.IR Draying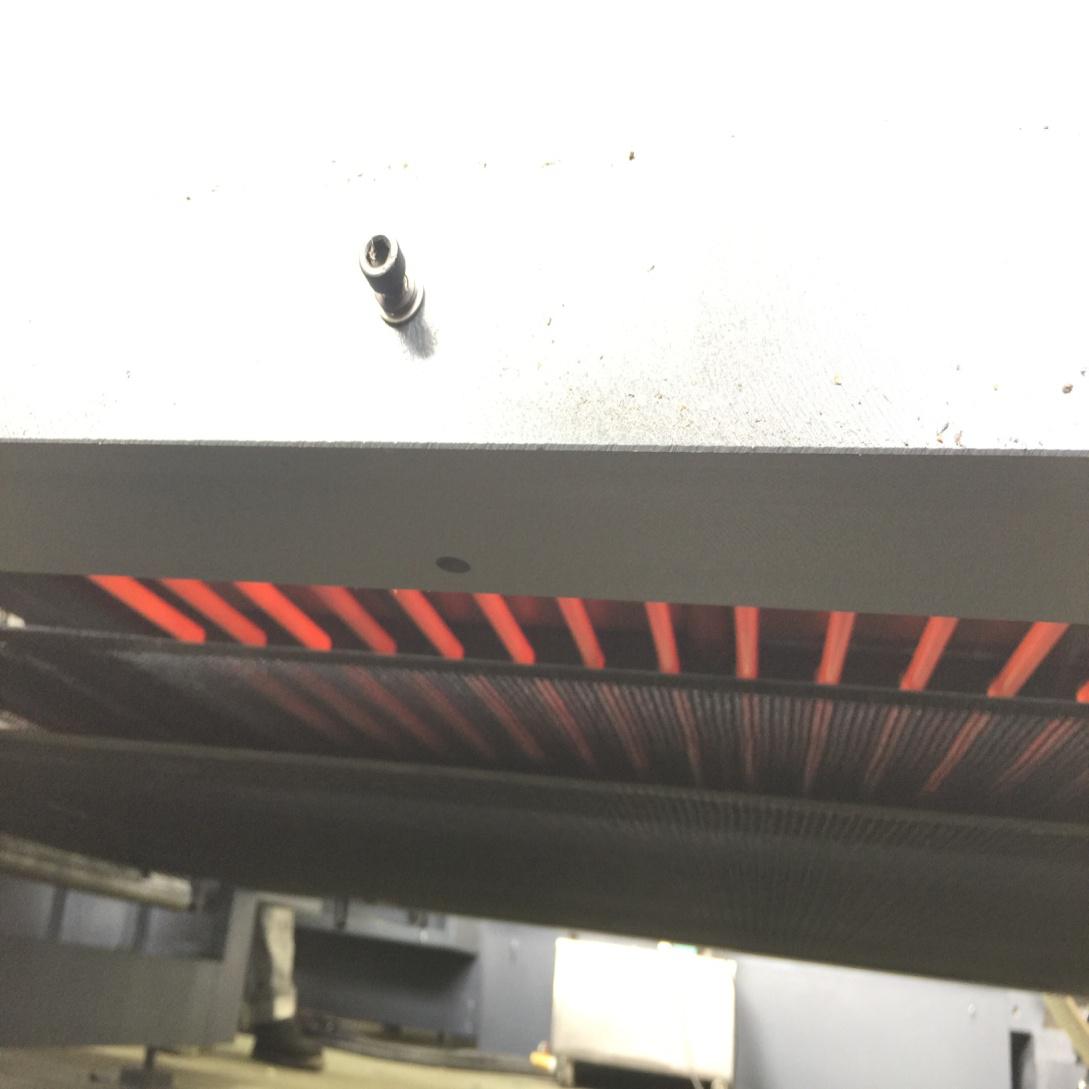 9.Delivery Unit